How to create email marketing with video using Mailjet and Viwom
In this tutorial you will learn how to easily create, configure and send an email marketing campaign with video that plays directly in the inbox, using Mailjet and Viwom.
Yes, it's real!
Viwom is a platform that solves the problem of embedding video with autoplay in email marketing campaigns, easy to use, mobile-friendly and 100% compatible with Mailjet. You can create professional, high impact and dynamic email campaigns that increase CTR up to 173%.
4. Create your First Viwom Campaign
Perfect! Now is time to create your first video email campaign. It's so easy it will take you just a couple of minutes. Put a name to your Campaign and introduce the number of people you want to reach. Select Auto-play if you want your videos automatically play in the email when suscribers open the email. Note that some email clients, like Oulook Desktop PC, are not compatible with autoplay, but in this case Viwom will show a fallback image with a play icon. Everything is automated. Choose loop to play the video again and again, and mute to play it in silence.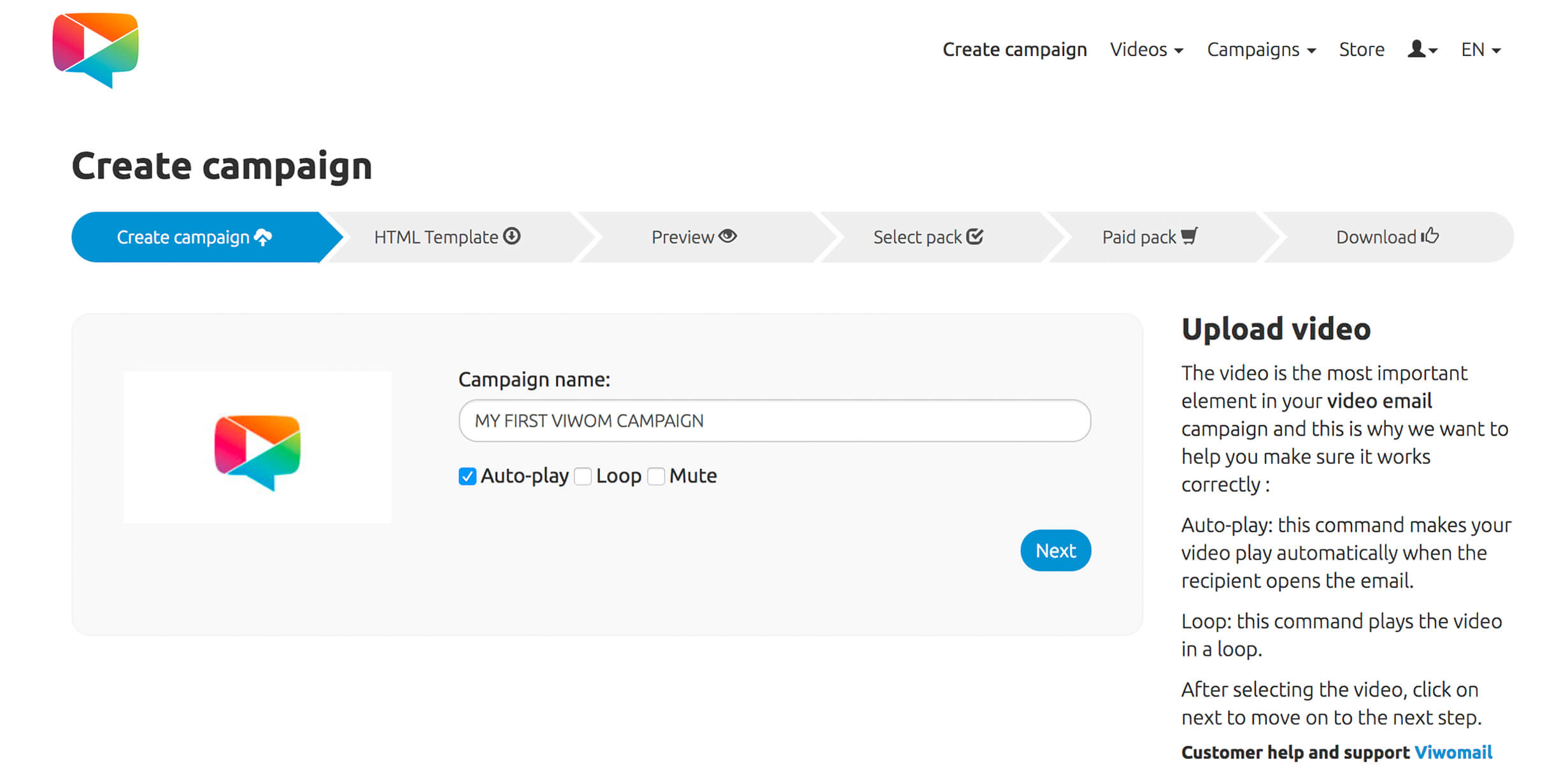 9. Preview your Video Email
You can check how your video email looks. Press the blue botton to see a preview of your new video email template. In case video is not supported by some email clients, a preview video-GIF will be shown. You can view the video-GIF generated by Viwom and the fallback image for Outlook Desktop PC cases. If you are happy with this, please press NEXT, if not, you can customise this images or the animation GIF by uploading yours. When you are finished you can update to see the changes and click the NEXT button.